Behind the project, artist name and pseudonym 'Between Interval' is me - Stefan Strand - a musician, producer and composer from Southern Sweden. Born in 1982, my childhood was imprinted by 8-bit video game music and euro dance. My father's Pink Floyd LP records from the 70's gave an early introduction to ambient soundscapes, teaching me that music could be something deeper and more atmospheric than just a catchy melody. I started experimenting and composing music on my own late 1996, at that time heavily influenced by techno, trance & house music. A few years later I found my way to the vast and pure ambient genre inspired by artists like Steve Roach, Robert Rich, Aphex Twin and soundtrack composer Kenji Kawai. Between Interval as a music act was founded somewhere around 2003, somewhat as a counter-move to escape the strict 4/4 bassdrums and confining rules surrounding the club music genres. Ambient music became my freedom to create whatever I felt like.
The first Between Interval album Radio Silence - an imaginary ambient soundtrack to a bleak dystopian world to come – was finished in 2004 and initially only self-released on black CD-R. The chronological second album Secret Observatory, consisting of four long form seamless space music tracks, thus became the first official release of mine picked up by North American label Spotted Peccary Music, coming out in 2005. It was followed by the deep ambient adventure Autumn Continent in 2006, inspired by the calm somberness of the dark months in Scandinavia. In 2007 the first album Radio Silence was slightly re-worked by myself, re-mastered by Howard Givens and re-released on Spotted Peccary. Two years later it was followed up by The Edge of a Fairytale, a somewhat darker ambient excursion into a world of mythological creatures and places.
After that, an eight year long hiatus came to happen. In 2017, a new Between Interval album was finally released: LEGACY. Perhaps with an eight years more mature, and somewhat more personal, sound. LEGACY is a genre-crossing atmospheric ambient sci-fi journey with influences and elements of electronica, dub techno, space music and Berlin school. It is also the first Between Interval album released on colored vinyl limited to 500 copies, in addition to CD and digital versions. This is the first vinyl LP release ever on the Spotted Peccary label. It also serves as a 20 year anniversary for me as a musician.
In the year 2008 I legally changed my last name from Jönsson to Strand which is an old family name. Hence my releases before 2008 credit Stefan Jönsson and the ones after that Stefan Strand. Sometimes this fact makes Google and other search engines confused. Sorry about that.
For more info about me and my other non-ambient music, please visit www.stefanstrand.se.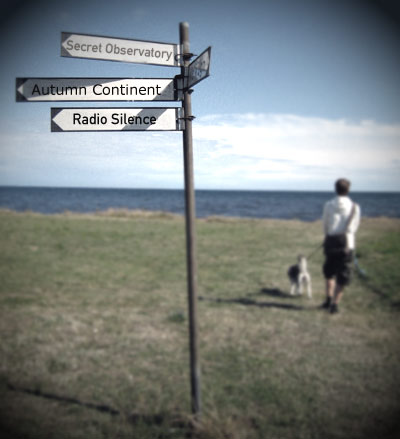 Interviews
April 2019:
Interview in Sydsvenskan
(Swedish only). The same interview was originally published in "Tidningen Hallå! Lund" and can be accessed for free on
this link
, but you have to manually first select the Lund edition and then scroll down to the issue from Wednesday April 17th.
From 2017:
Ambient Visions interview