Between Interval - artist & project information
Behind 'Between Interval' is Stefan Strand (known as Stefan Jönsson until late 2008), Swedish musician and composer. Stefan has been composing electronic music since late 1996. Starting out highly inspired by club music genres such as house, techno and trance, Stefan found his way to ambient music a few years later much thanks to artists like Steve Roach, Robert Rich, Pink Floyd, Aphex Twin and japanese soundtrack composer Kenji Kawai.
'Between Interval' is a project dedicated to ambient music. For more info about Stefan's other music, please visit
stefanstrand.se
, where you'll also find a longer biography.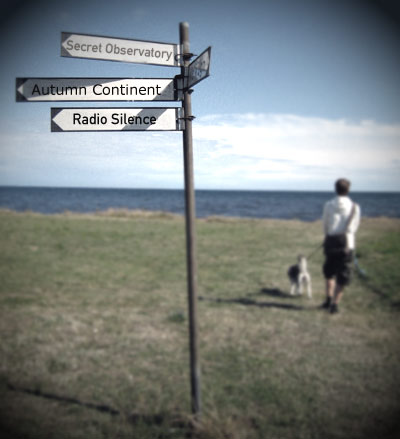 Get in touch
* This is spam protection, just type NO here to confirm that you're human.
Buy music
It's possible to buy the albums 'Radio Silence', 'Autumn Continent', 'Secret Observatory' and 'The Edge of a Fairytale' directly through this site. Payments are handled by
PayPal
, although you don't actually need an account with them, all you need is a credit card.
'Radio Silence', 'Autumn Continent' and 'Secret Observatory' are 10 euros each, 'The Edge of a Fairytale' is 11 euros. Shipping for one item is 2 euros, two or three items are 4 euros. Four to eight items are 7 euros. After shipping out your order, a confirmation e-mail will be sent to you. The sleeves can be signed upon request!
Please allow 1 - 2 weeks shipping time, depending on where in the world you are located.
The Edge of a Fairytale
Autumn Continent
Secret Observatory
Radio Silence